Information on tariffs applicable from 1 October 2019
2019. 06. 07.
We would like to inform you that MEKH Decree 5/2019. (V.31) amended the natural gas network fees & charges and short term multipliers (published in the Hungarian Gazette No. 93 of 2019) as follows, applicable from 1st of October 2019. 
The data shown in the tables are for information purposes only, the official data can be found in the amended MEKH decree. Please note that not only MEKH Decree 13/2016. (XII.20.) was amended but also MEKH Decree 11/2016. (XI.14.) regarding the application of tariffs.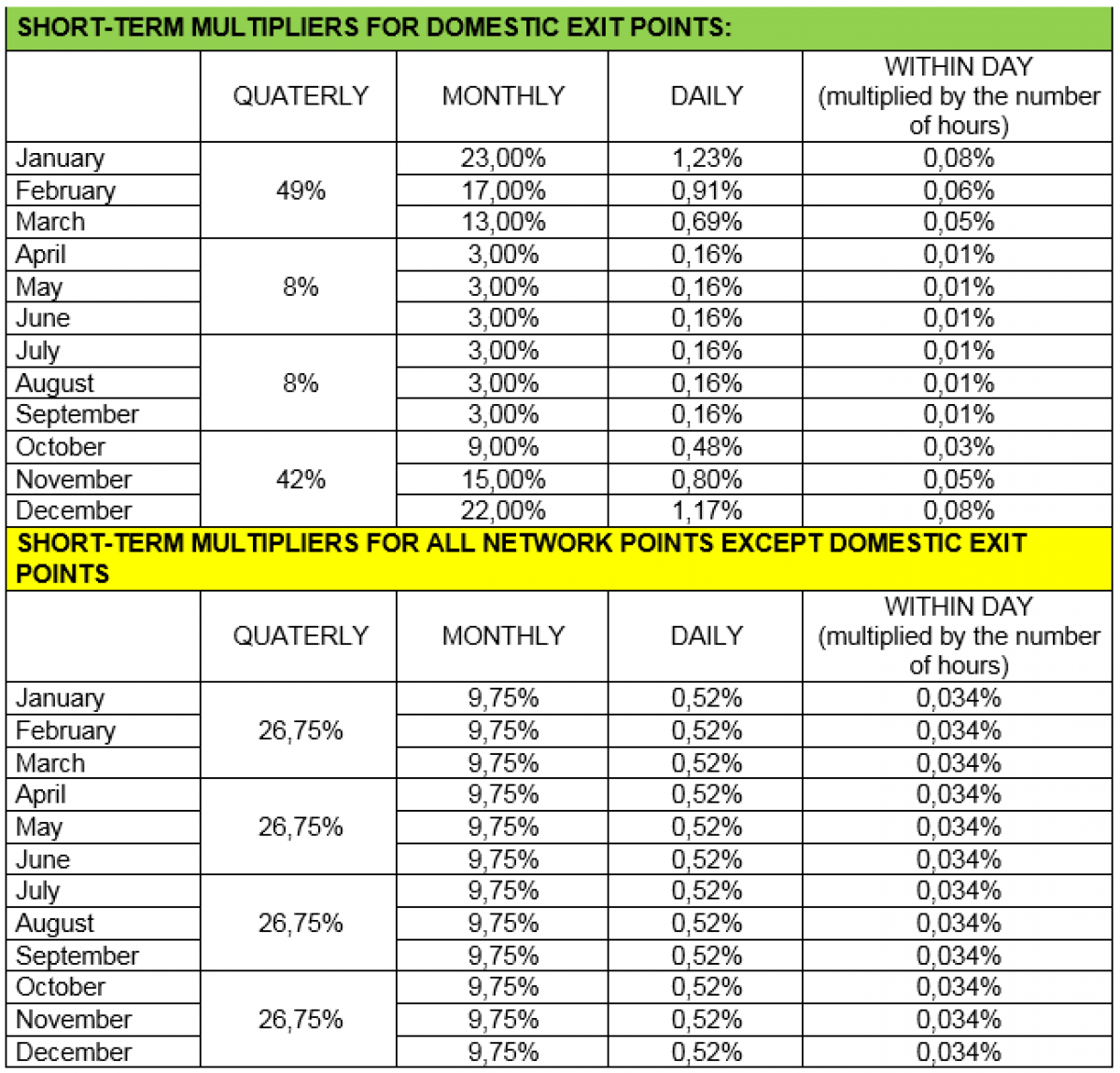 Best regards,
FGSZ Ltd