Company History
The development of the natural gas pipelines of Hungary
1938-1949
1949-1974
1974-1991
from 1991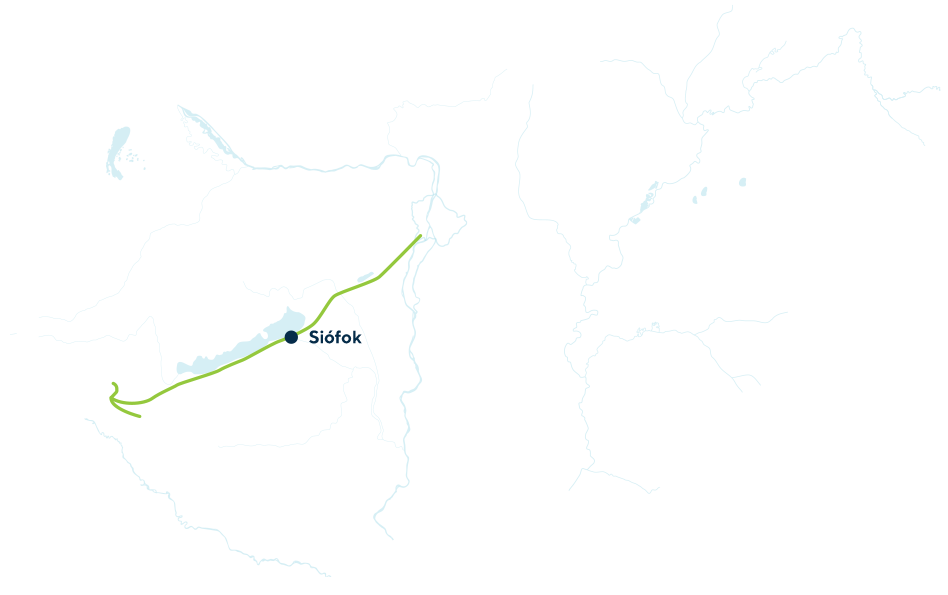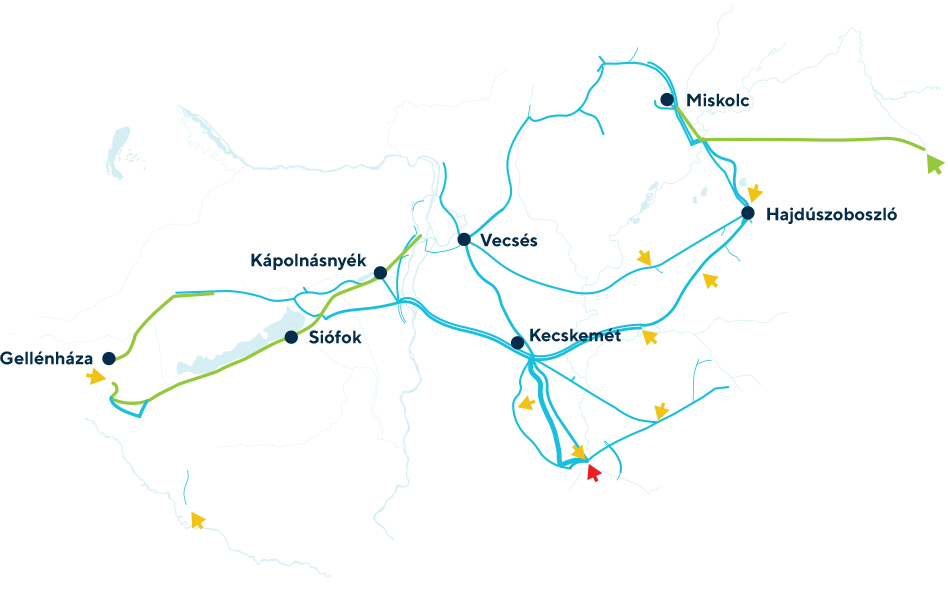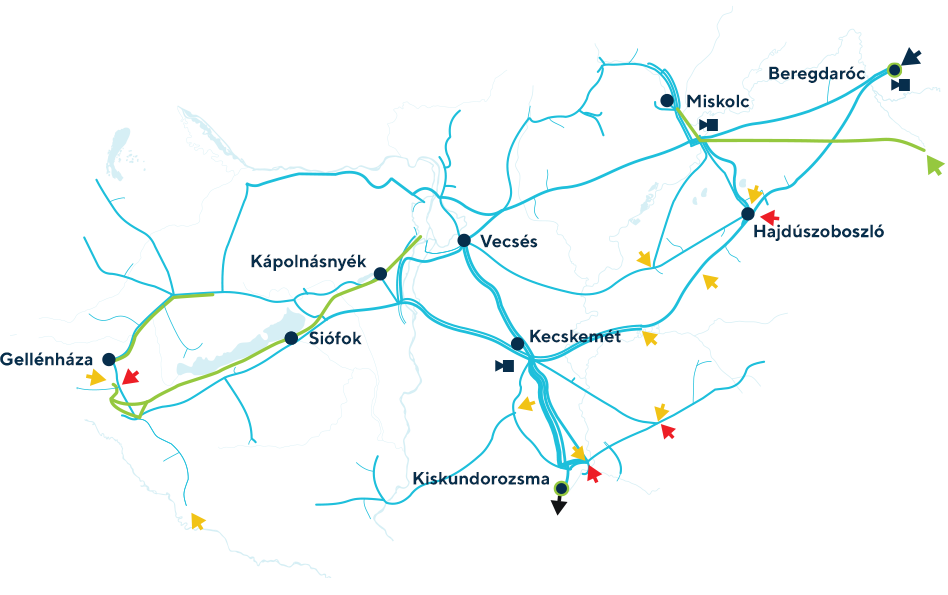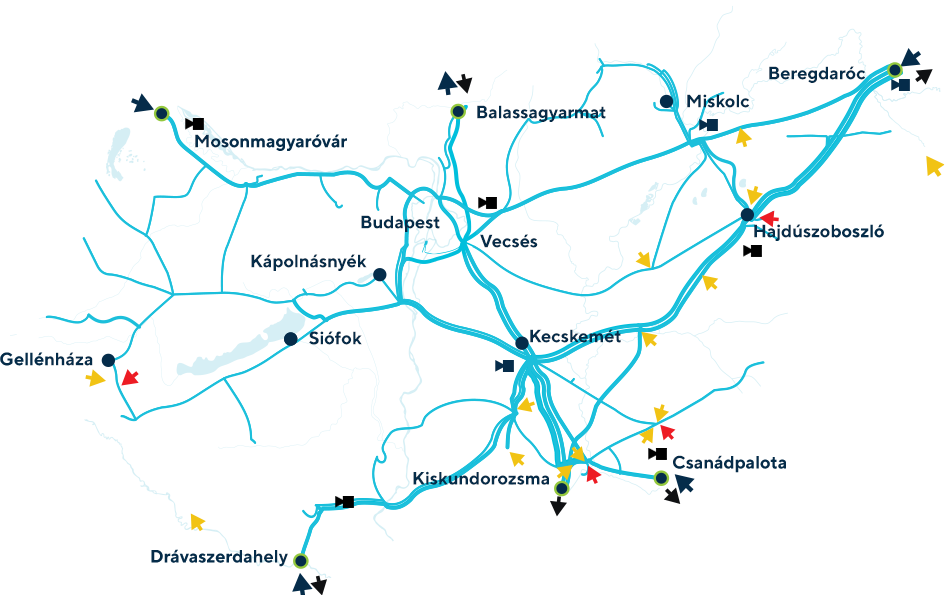 Legend
Domestic production inlet point
Former import inlet point
Storage inlet/exit point
Compressor station
Border import inlet point
Border exit point
Reverse flow
Regional centre
Cross Border point
According to pipeline diameter (Ø)
300 ≤D≤ 500 gas pipelines
600 ≤D≤ 800 gas pipelines
former natural gas pipeline
Milestones in the Natural Gas Industry
The discovery of the first Hungarian oil and gas field in Budafapuszta, Zala county.
The handover of the first gas pipeline (Budafa – Újudvar).
The Hungarian-American Oil Inc has the gas pipeline connecting Bázakerettye and Nagykanizsa built.
The natural gas transmission to the capital begins (Bázakerettye – Budapest), The National Mineral Oil and Natural Gas Transportation Company is founded.
The Crude Oil Pipeline Company is established in Siófok.
The transmission through the first (Romanian – Hungarian) import pipeline begins.
A dispatch center opens at the company headquarters, in Siófok.
The Crude Oil Pipeline Company is divided into two companies, the Gas and Oil Transmission Company (GOV) and the Crude Oil Pipeline Construction Company (KVV).
Connecting to the Soviet natural gas transmission network (through the Testvériség import pipeline).
MOL Plc is established and GOV ceases to exist. Subsequently, the natural gas transmission organization operates as an organizational unit of MOL Plc.
The Austrian-Hungarian interconnector (HAG import gas pipeline) is built.
The MOL Natural Gas Transmission Plc is established.
The name of the company is changed to FGSZ Natural Gas Transmission Closed Company Limited by Shares (abbreviated as FGSZ Ltd).