Board of Directors
Supervisory Board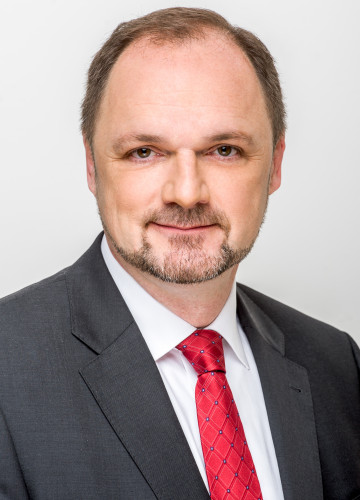 Szabolcs I. Ferencz
Chairman-CEO of FGSZ Ltd. since 2019.   Mr.  Ferencz received his BA in Economics from the University of Regensburg and pursued postgraduate studies in political science. Before joining MOL Group in 2003, he had worked in government and political communications. From 2003 to 2009 he held the position of Vice President of MOL Group responsible for Corporate Communications. Afterward, he became CEO of MOL Romania. From May 2011, he held the position of Senior Vice President of Group Corporate Affairs supervising international and domestic governmental relations for Regulatory and Public Affairs. Previously, he was also responsible for supervising Strategy Development and Corporate Communications. He has been the Chair of the National Committee of the World Petroleum Council since 2015, and a Member of the Advisory Board of the Regional Centre for Energy Policy Research Foundation. He is a founding partner of the SEED School for Executive Education and Development based in Budapest. Mr. Ferencz was a Member of the Supervisory Board of Slovnaft a. s. between 2012-2020, and between 2015 and 2018 he was a Member of the Board of Directors of MET Group. He was a Member of the Board of the European Network of Transmission System Operators for Gas (ENTSOG) between 2020-2023.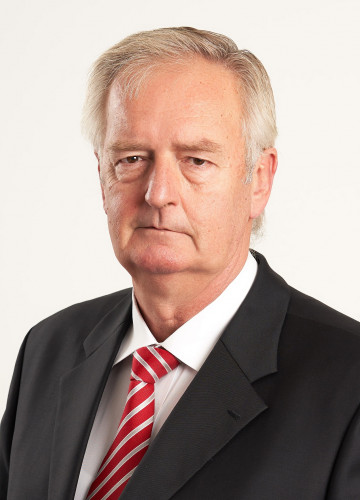 János Fehér
János Fehér holds a diploma of economics and has been working in the petroleum industry for more than 40 years, including nearly 15 years in MOL Group holding various manager positions in the exploration and production business, including the period between 2006 and 2011, when he was the managing director of crude oil and natural gas production operations of MOL Group in Pakistan. He was appointed in 2011 as the head of MOL branch office at Damascus, where he managed and controlled the exploration and production operations of the Group in the Middle East, and then, when MOL operations had to be suspended in Syria, he managed INA foreign exploration and production operations with his experience and expertise. Chief Executive Officer of FGSZ Ltd between 1st August 2013 – 31st December 2016, and member of the Board of Directors from 1st August 2013​, Chairman of the Board between 1st January 2017 - 31st December 2018.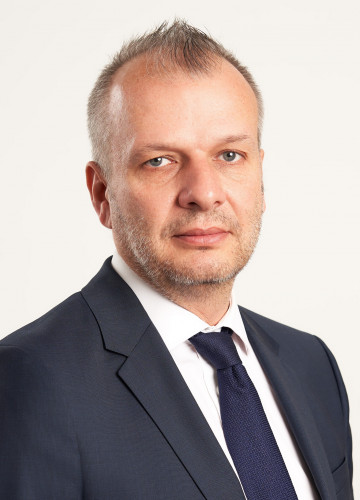 Kristóf Terhes
Graduated from Janus Pannonius University, then took supplementary studies at the Eötvös Loránd University and the Haynal Imre University. He started his career at Tesco-Globál Rt. as a financial analyst, then he held Head of Stock Management and Dry Product Chief Procurement Officer positions. Thereafter, he was Commercial and Marketing Director at Plus Élelmiszer Diszkont Kft. He joined MOL Group in June 2009 as Chief Procurement Officer, and fulfilled the Director of Corporate Services position of the MOL Group from July 2012 until December 2016. Member of FGSZ Ltd Supervisory Board between September 2012 - 31st December 2016. Chief Executive Officer of FGSZ Ltd from 1st January 2017 and also member of the Board of Directors. ​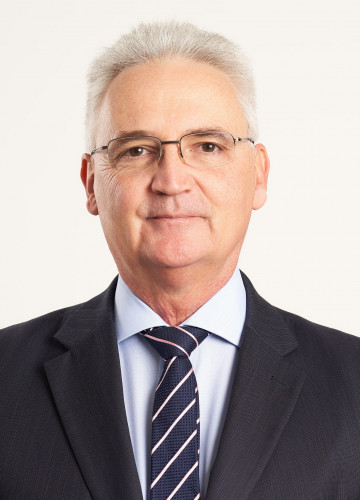 Zoltán Gellényi
Graduated as an economist from Karl Marx University of Economics (at present Corvinus University). After several years of experience at the field of international commodity exchange he joined MOL Plc's department of gas business development in 2008 and later FGSZ Ltd in 2009. Under his professional guidance our company developed and launched the Daily Natural Gas and Capacity Market (NFKP), the predecessor of the current Trading Platform (K P). Head of the Capacity Sales department from 2010 and that of the Business Development from 2012. Since February 2014 has been the director of System Operation and Capacity Trade. He has been taking an active part in the work of ENTSOG, the European umbrella organization of transmission system operators since its foundation and was a member of the ENTSOG Board till July 2017.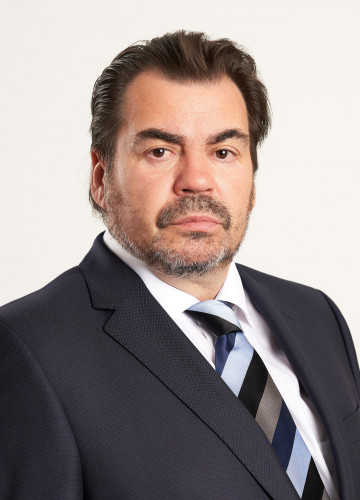 Tamás Hársfalvi
Graduated from Karl Marx University of Economic Sciences in 1986, majoring in Transportation and Sociology. Gained experience and knowledge in several fields: worked as an academic lecturer and researcher (University of Agricultural Sciences in Gödöllő), as a civil servant in management positions (Hungarian Central Statistical Office, Ministry of Finance, National Media and Infocommunications Authority Hungary) as well as in the media industry as a financial, commercial and controlling director (Budapesti Kommunikációs Rt., P & B Média Rt.). Within the energy sector, he participated in the project of strategic stockpiling of natural gas at the Petroleum and Petroleum Product Stockpiling Association, then at the Hungarian Hydrocarbon Stockpiling Association, and was deputy manager of MSZKSZ Strategic Natural Gas Storage Ltd. Member of FGSZ Ltd Board of Directors since 1 January 2015.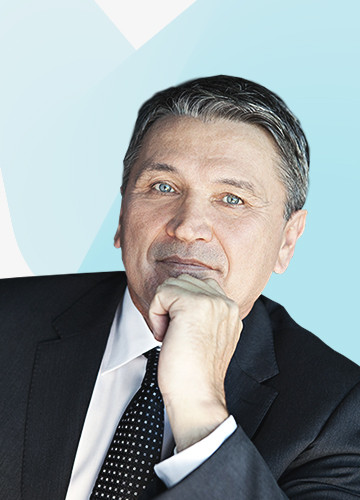 József Molnár
MOL Group Chief Executive Officer since 1 May 2011, and member of the MOL Board of Directors since 12 October 2007. From 1978 to 2001 Mr Molnár held various management positions at BorsodChem Plc, including Head of the Pricing Department from 1982 to 1987 and Head of the Controlling Department from 1987 to 1991. Between 1991 and 2001 as Chief Financial Officer and first deputy to the Chief Executive Officer he contributed to the crisis management and reorganisation of the company, and later to the creating Company's vision and fulfilling its subsequent privatisation. He played a key role in the stock exchange listing of BorsodChem shares. He was Chief Executive Officer of TVK between 2001 and 2003, Group Planning & Controlling Director from 2003 and from 2004 until his appointment as Group Chief Executive Officer in May 2011 he was Group Chief Executive Officer of MOL Group. Within MOL Group he was a Board member of Slovnaft a.s. between 2004 and 2008, and Board member of TVK between 2001 and 2011. He has been a member of INA d.d. Supervisory Board since April 2010 and the Chairman of FGSZ Ltd Supervisory Board since May 2011.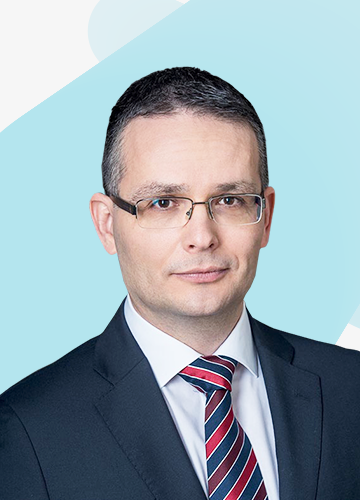 Dr. Péter Gordos
Economist, graduated from the Corvinus University of Budapest, made his doctorate at the same University. He has been dealing with energy and environment regulation for almost two decades. Since 2010 he has been working as the Regulatory and Public Affairs Director at MOL Plc. Between 2000 and 2010 he held various expert and management positions in the Hungarian energy state administration. Since July 2018 he has been a member of the Supervisory Board of FGSZ Ltd., since 2016 member of the evaluation committee of the Hungarian E-Mobility Cluster Jedlik Anyos. Between 2010 and 2013 chaired the Energy & Environment Committee of the American Chamber of Commerce in Hungary. From 2010 to 2013 Alternate Member of the Administrative Board of the Agency for the Cooperation of Energy Regulators (ACER). In 2009 and 2010 he was the Chairman of the Board of Directors of the Hungarian Hydrocarbon Stockpiling Association. In 2008 member of the Board of Directors of MVM. In 2007 and 2008 member of the Board of Directors at Paks Nuclear Power Plant. From 2001 to 2007 member of the Board of Directors of the Dunamenti Power Plant.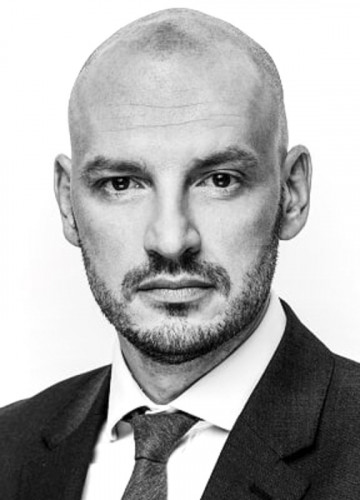 Péter Labancz
Péter Labancz graduated, and started his professional carrier in Denmark, in the field of Procurement, Logistics and Supply Chain Management.He gained his professional leadership and procurement executive experiences in the global shipping and logistics, shipbuilding, industrial manufacturing and in the oil and gas industries. Within the Maersk Group – until joining MOL Group –, he operated and led procurement and supply chain functions across the globe in varying business cycles. He has been working for MOL Group since 2018, as Group Chief Procurement Officer. Péter is a member of the Supervisory Board of FGSZ Ltd. since 22 March 2021.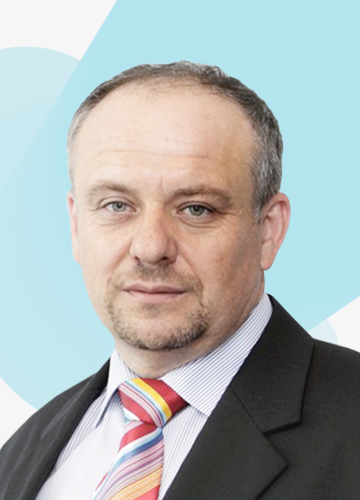 Gábor Fett
Working for FGSZ Ltd (legal predecessors) since 1995 at Western Hungarian Natural Gas Transmission Region Kápolnásnyék Natural Gas Transmission Plant, holding various positions as engineer. Since 2004 Head of the Technical Supervision Unit. At present he is Head of Operation Engineering department​ and Deputy Head of the Technical Director. Since 1999 member of the "Unity" Trade Union, and this TU delegated him into the Supervisory Board when the Natural Gas Transmission Plc​ was established. Member of the Supervisory Board delegated by employees since 2004.​