FGSZ Director, Bálint Tichy-Rács wins CIO Award of the year
2021. 08. 27.
The Alliance of Leading IT Specialists handed over their 2021 awards at their usual summer event, IT Leader of the Year and Péter Braun Award, acknowlidging the work of young IT specialists – this year, the latter was given to Bálint Tichy-Rács, Director of FGSZ's IT Department.
Hungarian Alliance of Leading IT Specialists is a social organisation, involving the largest, most significant customers of the Hungarian IT market, representing the interests of companies and institutions using IT tools, systems, and services.
Every year, the award commemorating one of the most remarkable chairman of the organisation is handed over to an IT Leader under 35, providing outstanding professional performance. This year, the honourable award was given to Bálint Tichy-Rács, Leader of FGSZ's IT Department.
Bálint has been working in the energy industry since receiving his degree. He had started his career at MOL, as a trainee, where he later got a senior position. Then he came to FGSZ in 2017: in the first two years he was responsible for leading the Application Operating Unit, and he has been the Director of our company's IT Department since 2019.
In their evaluation, the jury highlighted Bálint's preparedness, shown by his ability to create an environment open to innovation in a sector, where operational safety ranks abbove all else. During his leadership he formed an IT organisation which provides a stabile basis for digital development in our Company, organised around systems and solutions.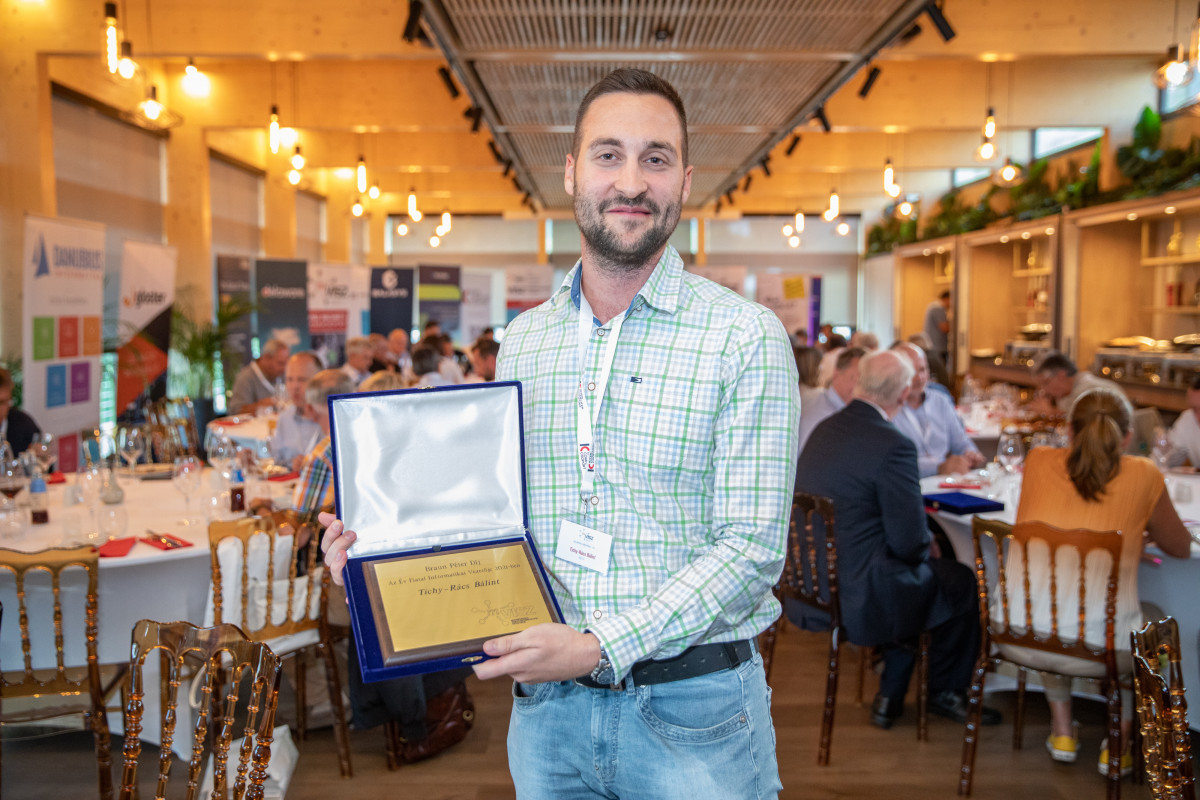 Search
Subscribe Newsletter